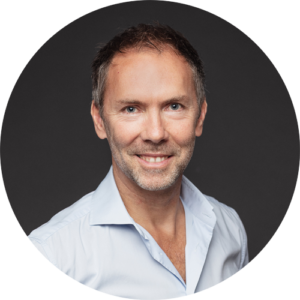 Project manager in soft mobility for the city of Nyon and then environmental advisor within the sustainable development commission of Coppet for 5 years, I have been convinced for a long time that the transition we all dream of will happen through action.
It is with this belief that I created Le Thiec ASD in 2012 in order to meet the expectations of Swiss companies and communities in their social and environmental approach. When I contacted the founders of Naturen, a French company specialising in the design and distribution of waste collection containers, the idea was born. I say yes to solutions for companies, but only if the approach from production to delivery is in line with my values. REACTIS SA, the strategic continuation of Le Thiec ASD, is now the exclusive distributor of Naturen products throughout Switzerland.
We are fuelled in modern times by a widespread availability of knowledge and a quest for meaning and understanding, and as such our respect for values has never been so important. Companies are required to accelerate their development by both keeping and attracting skilled employees, whilst also respecting the future of our children. As waste sorting is often the first sustainable measure generally implemented, we decided to start by focusing on the recycling bin, making this common object a sustainable work of art, which can be adapted while remaining affordable.
Several companies, multinationals and local authorities have adopted REACTIS solutions. In an era where individuals, inhabitants or employees are sensitive to their environmental impact, more and more organisations are setting up sustainable development committees, seeking to improve their Corporate Social Responsibility (CSR) and recycling within their premises is a first (big!) step.
What a pleasure to be able to offer them effective, innovative and environmentally friendly solutions!
The public authorities have their role to play, and we support them. Encouraging better sorting, facilitating the recovery of waste, improving the look of public recycling areas are crucial missions. In addition to our partnership with Naturen, we also market Citygard urban planters that refresh underground waste areas and prevent illegal dumping. We are the exclusive distributor of Citygard products throughout Switzerland.
World 3, the MIT algorithm of the 1970s, showed the limits of major variables such as energy abundance, to name but one. After 2020, sustainable development seems to give way to resilience. This is why REACTIS SA is currently proposing innovative sorting and hygiene solutions to meet the civilisational challenges we are facing. Global warming, the decline in biodiversity, ocean pollution, overpopulation and many others are pushing humans to face their responsibilities to ensure a livable, perhaps even viable, future, as well as to the non-human world, on which we are inevitably dependent.
If REACTIS SA today offers innovative solutions in the field of waste sorting and hygiene, other solutions are currently being studied in order to accelerate the transition to a world that is more respectful of future human and non-human generations.
REACTIS SA is a Swiss company based in Etoy, halfway between Geneva and Lausanne. I will come to your premises, I spend time with you and bring you the solution for your societal development.
I look forward to meeting you and learning more about your commitments.
See you soon