R3D3
The automatic recycling bin for your business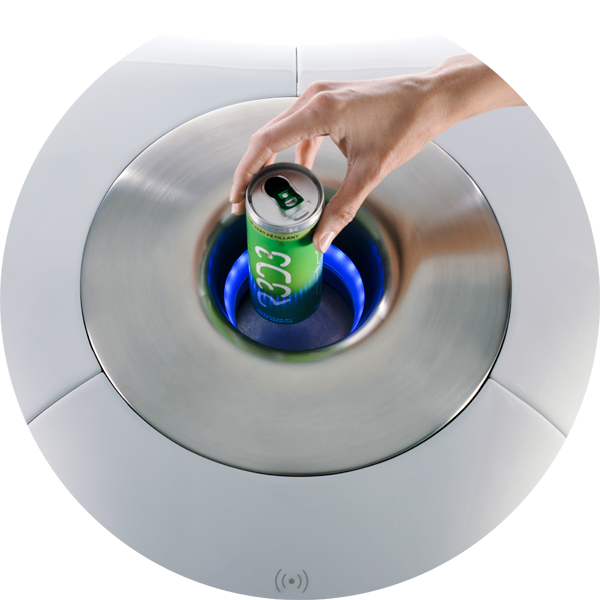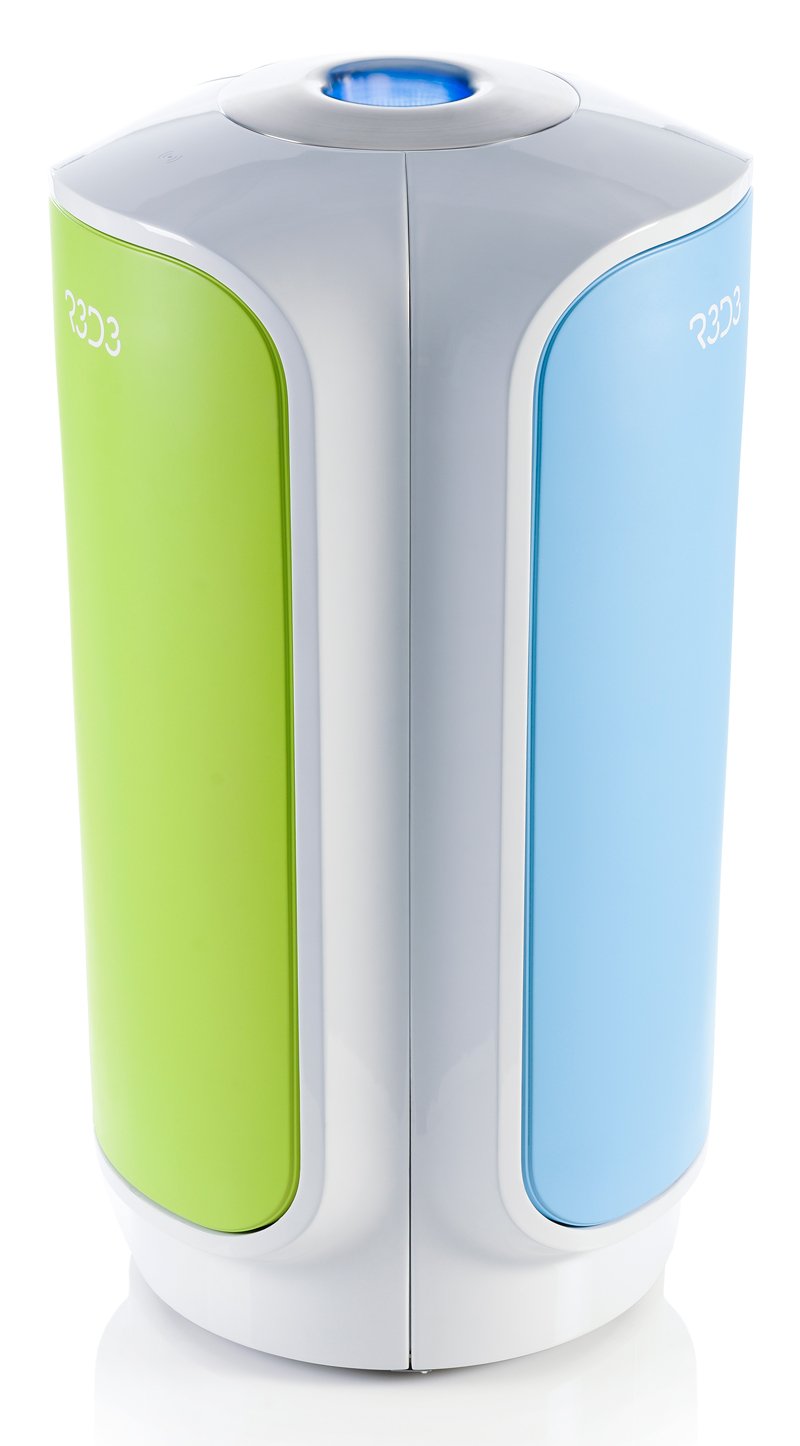 If you're a Star Wars fan, this R3D3 automatic recycling bin should remind you of the famous R2D2 and they do look very similar! The R3D3 is a smart bin with an innovative multi-purpose design. It can be easily integrated into the environment of indoor public spaces such as airports, train stations, shopping centres but also in companies.
PRACTICAL
The R3D3 automatically sorts and compacts 3 types of waste. No recycling errors are possible, the instructions are clear thanks to the LEDs on its base, which effectively communicate the steps to be taken. The management and recycling of the waste produced in your organisation will be optimal.
With a capacity of 3 bins of 40 litres each, it saves space thanks to its compacting function. It measures only 1.10 metres and has a diameter of 62 cm.
Which types of waste are sorted by the R3D3?
The bin robot recognises cans, cups and PET bottles, the 3 most common types of waste found in public and community waste bins. Before it tells you that it is full, the bin will have eaten 100 bottles, 300 cans and 400 cups.
INTELLIGENT
The R3D3 automatic bin is connected. What does that mean? It is controlled from your computer and communicates with you by email. If there is the slightest technical problem or if it reaches its full capacity, it will warn you and you will save time managing your waste!
CUSTOMISABLE
Like all our recycling bins designed for companies and organisations, the R3D3 is customisable. You can choose the colour of the bins and apply stickers matching your corporate image.
ECO-FRIENDLY
When we know that recycling PET avoids the emission of 138,000 tons of greenhouse gases per year in Switzerland, we can only encourage organisations to equip themselves with recycling units. Giving clear instructions to your visitors, customers and partners is also part of your responsible approach as a committed company.
An iron fist in a beautiful design case, the R3D3 is a revolution in the world of recycling bins!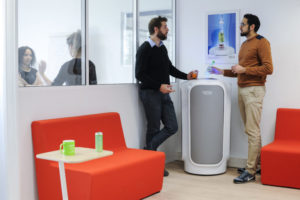 How does R3D3 work ?
Bring innovation into your company!
The R3D3 in pictures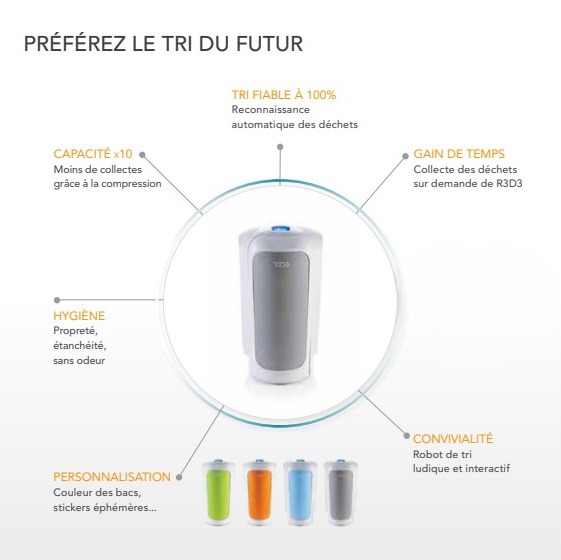 Source : Green Creative
Who is the R3D3 made for?
Local communities and Public organisations
Companies and Shared public spaces (airports, train stations, shopping centers...etc)